Administration
The Inforius Administration Module contains a variety of different forms used to create and manage master data or rules.
The Inforius Administration module contains the following functionality: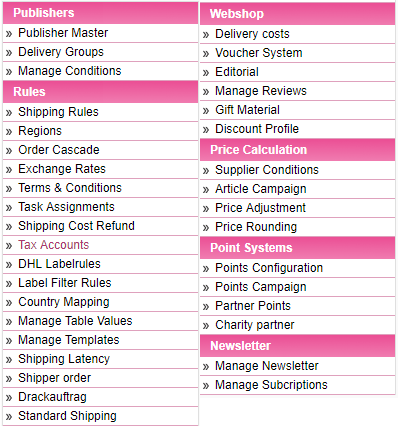 Publisher
Publishers include all suppliers and contacts that are important to a company. Supplier data, discounts, contact persons, delivery rules and minimum order values can be stored here.

Shipping Rules
The control of the optimal shipping method is done by freely definable rules, on marketplace, region, weight and assortment level.

Templates
All automatic or manual type templates used in INFORIUS can be customized and defined in multiple languages./p>
The template to be used is determined via the country code of the billing address.


Voucher system
The voucher system allows the definition of different voucher types according to the customer's requirements.